Webpage
Date: 05/10/2015,
Revised by: PMK
(If something needs to be changed or added, please e-mail Paul at gcgenweb@bellsouth.net.)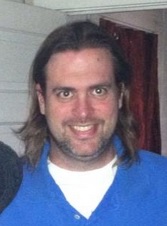 Under the Kudzu is a weekly video series showcasing the famous and not so famous history in and around the Upstate of South Carolina.
Produced by Brian Scott and Dead Horse Productions. Founded: 12-Mar-2013 New episodes are normally available on Monday's.
| | | |
| --- | --- | --- |
| Episode # | Video Hyperlink | Episode Subject |
| | | |
| 1 | | William Wirt Humphreys: |
| 2 | | Amelia Earhart's Landing in Anderson: |
| 3 | | Maude Broadwick, S.C.'s First Aerial Fatality: |
| 4 | | John and James Dillingham, Anderson's Twin Chiefs of Police: |
| 5 | | William Sayle, S.C.'s 1st Governor: |
| 6 | | The S.C. State Flag: |
| 7 | | Battle of Anderson Part 1: |
| 8 | | Battle of Anderson Part 2: |
| 9 | | Anderson Occupied: |
| 10 | | Rocky River |
| 11 | | Dr. Philip Wilhite |
| 12 | | McDuffie Street |
| 13 | | Hiram Lodge |
| 14 | | Then & Now - Part 1 |
| 15 | | Then & Now - Part 2 |
| 16 | | Captain John Daniels |
| 17 | | Anderson Courthouse |
| 18 | | Cedar Springs |
| 19 | | Trinity Episcopal Church |
| 20 | | Cradle to Grave - Part 1 |
| 21 | | Cradle to Grave - Part 2 |
| 22 | | Major of Saint Lo |
| 23 | | SC State Symbols - Part 1 |
| 24 | | SC State Symbols - Part 2 |
| 25 | | John W. Linley |
| 26 | | The Anderson Blitz |
| 27 | | Robert Mills |
| 28 | | Joseph West |
| 29 | | The Graffney Strangler - Part 1 |
| 30 | | The Graffney Strangler - Part 2 |
| 31 | x | Ebenezer Church |
| 32 | x | Haunted Graves |
| 33 | x | Hunter's Store |
| 34 | x | General E.B. Bee |
| 35 | x | General Stevens |
| 36 | x | Charlesfort |
| 37 | x | An Anderson Tranksgiving |
| 38 | x | Joel Poinsett |
| 39 | x | Mary Had a Baby |
| 40 | x | |
| 41 | x | Anderson Christmas |
| 42 | x | James L Orr Sr - Part 1 |
| 43 | x | James L Orr Sr - Part 2 |
| 44 | x | Joseph Whitner Sr |
| 45 | x | Jacob Pickney Reed |
| 46 | x | Benjamin Franklin Mauldin |
| 47 | x | Robert Sadler |
| 48 | x | Saint Paul's Baptist Church |
| 49 | x | Perry School |
| 50 | x | Pendleton Faith Cabin Library |
| 51 | x | Carnegie Libraries |
| 52 | x | Chiquola Mill |
| 53 | x | Honea Path |
| 54 | x | Olin Johnson |
| 55 | x | Ramer House |
| 56 | x | Patrick Military Institute |
| End | | |